We offer a number of cost-effective options for pre-built stands if you choose not to get your builder to make your own. Time is money and our stands are the quickest route to getting your oven up and running.
If your oven is on display and you have chosen the teardrop stainless steel cap, then the matching teardrop stand would be a good choice. I know that the stainless steel teardrop stand may seem expensive but every time a customer has tried to get one made them they end up costing more.
If your oven is not on display you could simply go for our basic galvanised rectangular stand.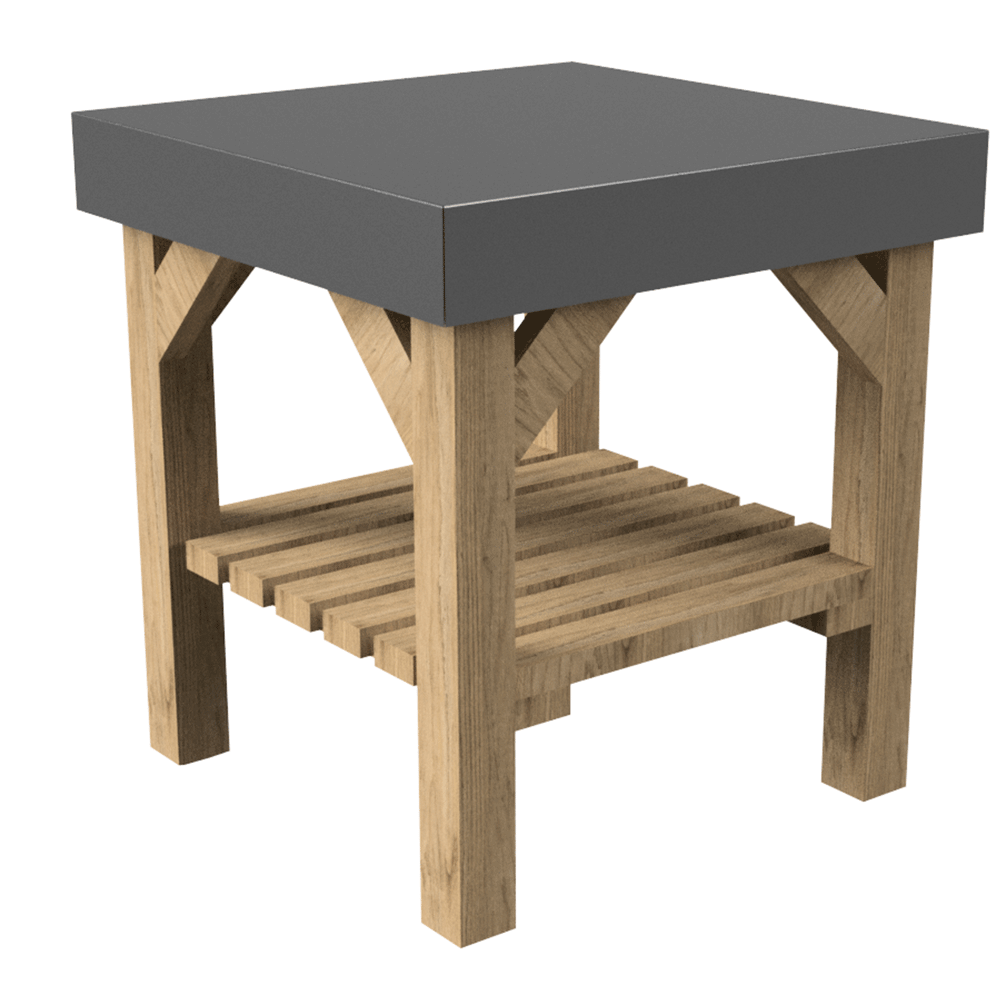 The wood option is great for domestic outdoor installations, Santorini self assemble or pre-assembled.
For 60 & 80 cm regular mouth Bushman ovens.
Not suitable for Gas or Dual-Fuel Ovens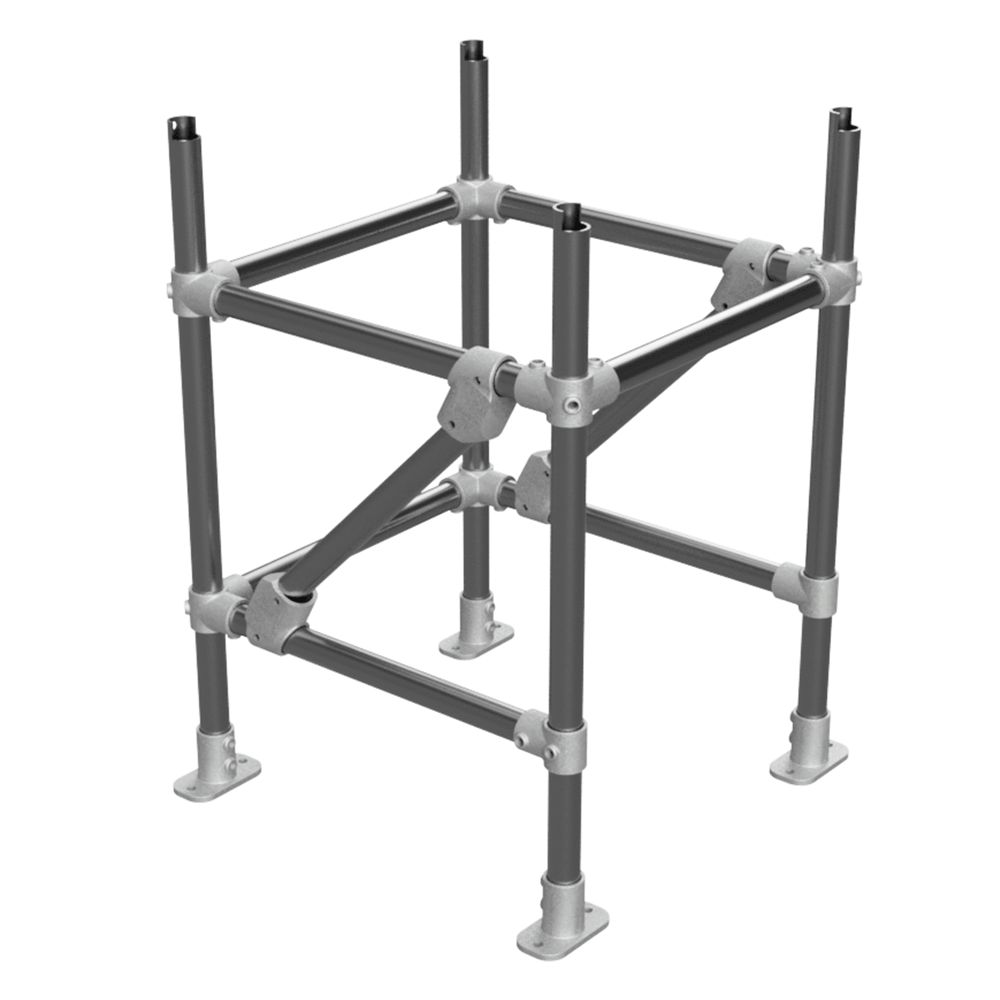 Suitable for 80, 115 & 145 Bushman ovens on 100, 200 or 300 mm mount.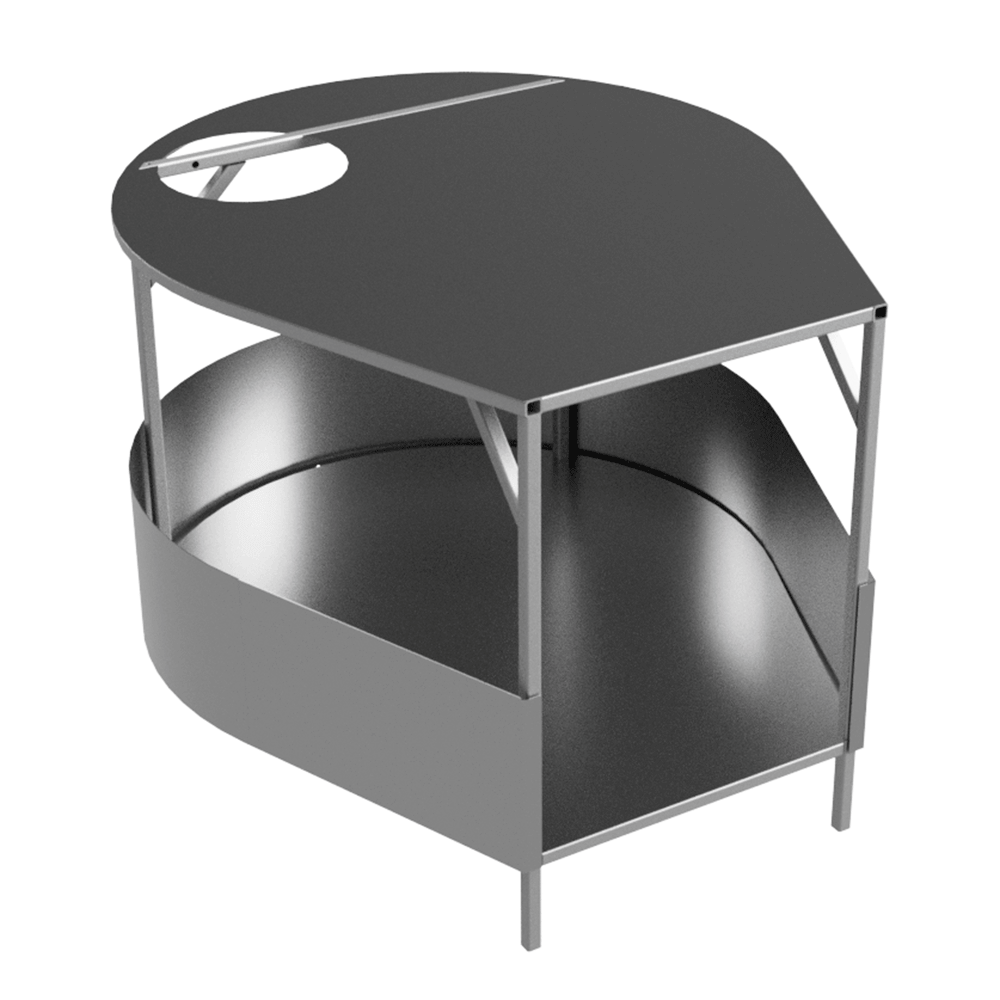 Suitable for 80 & 115 cm Bushman ovens on 100 or 300 mm mounts.

The only fully BSI-certified wood/gas combi oven
approved for domestic, mobile, and commercial use in the UK
Get your free guide to the top 10 mistakes people make when buying a wood fired commercial oven for their restaurant.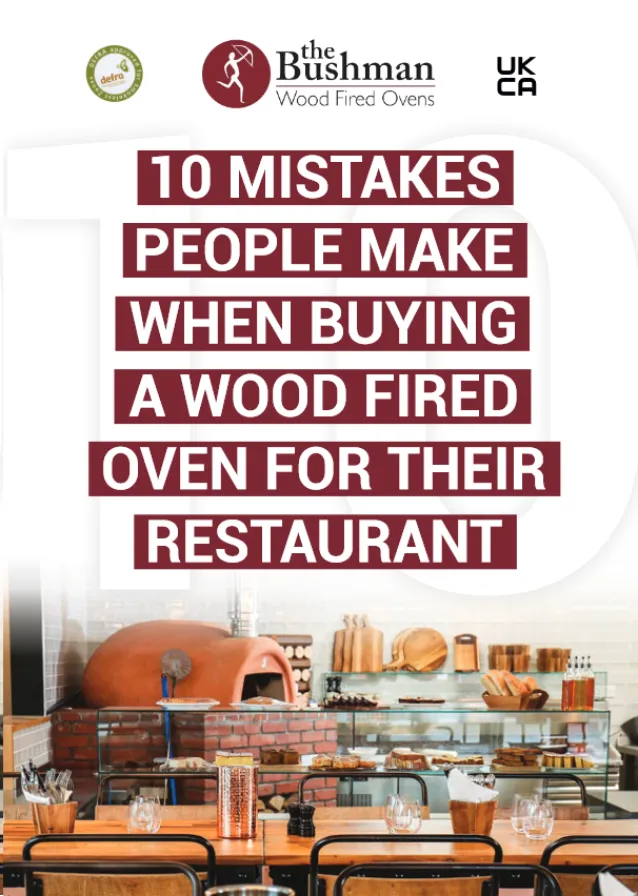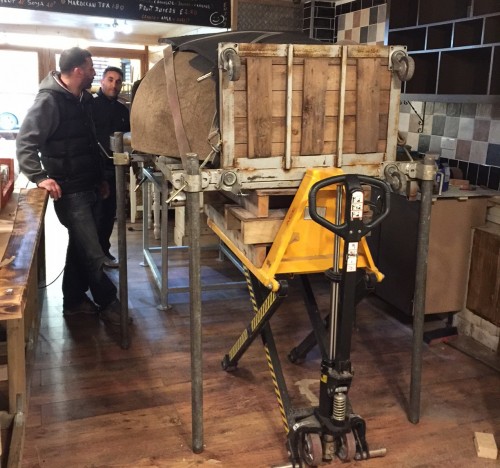 Most people underestimate the complexities of installing an oven that weighs between 230kg and 1100 kg. If your restaurant or venue has a wide access door then your oven can be wheeled in and lifted into place with a genii lift by your builder.
If access is tricky (or even if it isn't) we can give you complete peace of mind and install your oven for you.
We have a range of specially designed rigs that will get your oven through even a standard single doorway without damaging it. As long as the installation is on ground level, we have yet to find a situation where we have not been able to install. Once we know more about your specific needs and the choice of oven we will be able to advise. Hi JayStarting a new business is terrifying at the best of times, particularly in today's climate (both economic and atmospheric) with lots of scary decisions to make, and more demands for money than opportunities to make it, like one-way financial osmosis. When we decided to bring a wood-fired oven into our garden nursery/café business it…
Testimonial on Bushman wood fired ovens from a delighted customer
Bushman wood fired oven on a Piaggio Ape
Mobile wood fired oven on Piaggio Porter
The Bushman Lafavorita Massimo 1.5m rotational pizza oven