If your restaurant or venue has a wide access door then in most cases it can be simply wheeled in and lifted into place with a geini-lift by your builder.
If however you would rather have peace of mind then we can do this for you we have a range of specially designed rigs that will get the oven through a door way on its side without damaging it and as long as the installation is on ground level then we have yet to find a situation where we have not been able to install it.
Once we know more about your specific needs and the choice of oven we will be able to advise its true that most people under estimate the complexities of installing an oven that weighs between 450kg and 800 kg. Here are two images which show the complexities: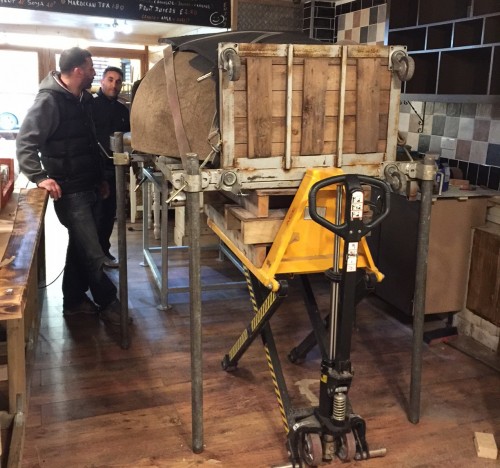 The only fully BSI-certified wood/gas combi oven
approved for domestic, mobile, and commercial use in the UK
Get your free guide to the top 10 mistakes people make when buying a wood fired commercial oven for their restaurant.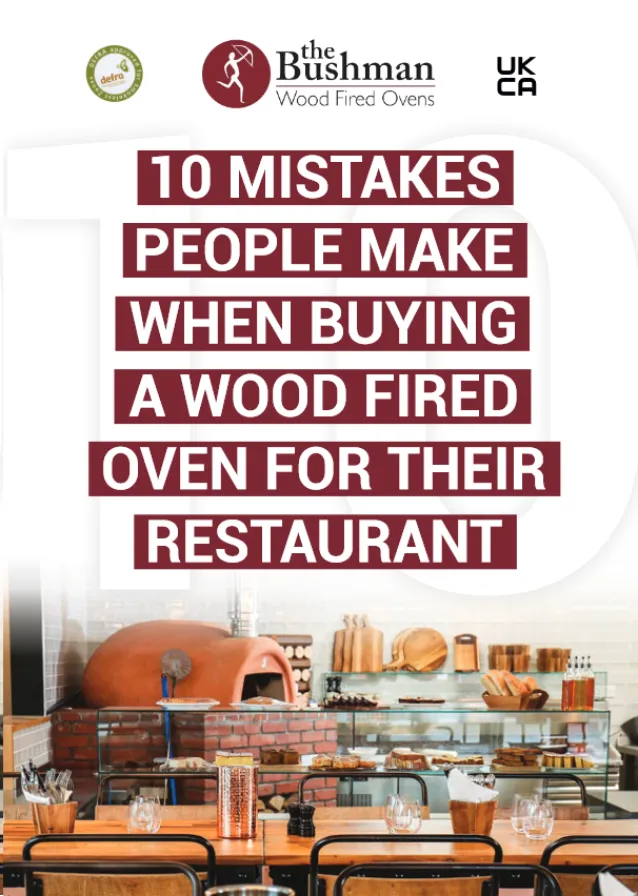 My experience with Jay and Dingley Dell was really amazing. From my first meeting with him, I realise that I have next to me not a salesman who wants to sell his product but a person who gave me all the information and advice to run a business and the steps to grow and to…
Testimonial on Bushman wood fired ovens from a delighted customer
Bushman wood fired oven on a Piaggio Ape
Mobile wood fired oven on Piaggio Porter
The Bushman Lafavorita Massimo 1.5m rotational pizza oven