Van Conversions, Horsebox's & Trailers
See below some of the van conversions we have built or been involved in
- OR -
Get your free guide to the 7 steps required to set up a successful mobile pizza business.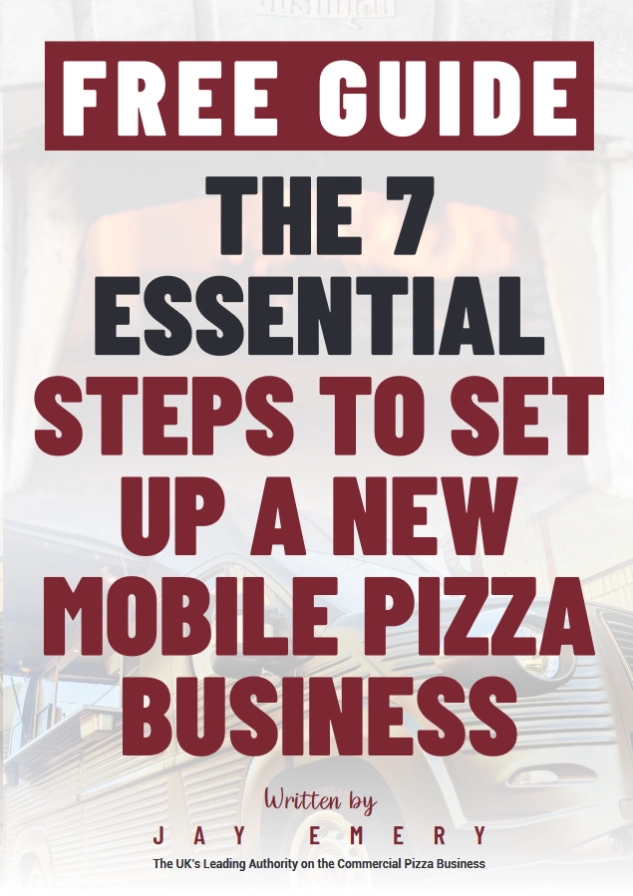 Starting a business is a daunting challenge
Starting a mobile one is full of hidden challenges, with the internet awash with conflicting arguments from people who have set up and been trading for weeks claiming to be experts on the subject and videos awash on YouTube TikTok and Facebook.
I'm sure you are wondering who to believe!  Well, that's easy, simply look at the testimonials from customers I have helped start and run businesses.
When you visit and work with me I do not mollycoddle you or simply tell you what you want to hear. Instead I draw from the real day-to-day experiences of my over 350 customers. gleaned over 25 years. So if you are serious about getting it right the first time then come and pay me a visit.
My solutions are not the cheapest on the market, in fact they are refreshingly expensive and what I offer you in quality service and after-sale support is unparalleled in the industry.
My true passion is in helping you change your life by helping you achieve the financial or lifestyle freedom you are looking for. Simply reading the testimonials from my clients for over 25 years verifies this commitment, and if you are serious about making a change and investing in your future I would love to help you.
Benefits of a pizza van conversion

The charm of a pizza van conversion lies in its mobility and flexibility. Unlike a traditional brick-and-mortar pizzeria, a pizza van allows you to take your delicious creations on the road, reaching a broader customer base. Whether it's a bustling street corner, a local festival, or private events, your mobile pizzeria can cater to different locations and target diverse audiences. This adaptability opens up endless opportunities for growth and increased profitability.
A pizza van conversion offers a cost-effective solution for aspiring entrepreneurs and seasoned restaurateurs alike. Setting up a full-fledged restaurant can involve significant upfront costs, but with a pizza van, you can achieve your culinary dreams without breaking the bank. The conversion process can be tailored to suit your budget and requirements, allowing you to prioritise essential equipment while maintaining high-quality standards. Moreover, operational expenses like rent and utility bills are significantly reduced, giving you better control over your profit margins. Embracing the pizza van trend can be a game-changer, enabling you to carve out a niche in the food industry while offering an unforgettable dining experience to pizza lovers on the move.
My experience with Jay and Dingley Dell was really amazing. From my first meeting with him, I realise that I have next to me not a salesman who wants to sell his product but a person who gave me all the information and advice to run a business and the steps to grow and to…
Testimonial on Bushman wood fired ovens from a delighted customer
Bushman wood fired oven on a Piaggio Ape
Mobile wood fired oven on Piaggio Porter
The Bushman Lafavorita Massimo 1.5m rotational pizza oven