Compact Trailer Kitchens BY BUSHMAN
See below some of the compact trailer kitchens we have built and supplied
- OR -


If you're serious about starting a mobile wood fired oven business then you've come to the right place. Since 2010 I have helped more people start mobile pizza businesses than anyone else.
Sometimes I wish it was as simple as just chucking an oven on a compact trailer or in an ape van and taking it round the country. Back in 1999 that's how I started. But I've paid my dues, perfected my ovens, worked out all the short cuts and now I want to help you.
Like in any business, having insider information is the short cut to being successful and that's where I come in. But I also have to be honest with you. Not everyone can afford my help or my wood fired ovens.
I'm not trying to be big headed or to put you off but let's get real here. I help and advise businesses form new start-ups right up to multi-million pound brands.
And I have helped them all to start from scratch. I have customers who have turned over tens of thousands of pounds in their first year to companies that are turning over £250k in year three.
It's also true to say that I'm selective about whom I take on and not everyone who comes to see me ends up becoming a customer. If I can't see it working for you then you don't get the Bushman seal of approval and I'm not going to sell you one of my wood fired ovens.
But if you do get to buy one of my ovens you'll join an elite group. We have over 90 % success rate for new business start-ups which kind of blows normal start up statistics out of the water.
It's not very often at all that you will see one of my ovens up for resale as the customers who follow the pizza making and selling system that I teach have proven it to be so successful.
Don't get me wrong there is nothing stopping you from using a competitor's oven or trying to work it all out yourself. But you'll find it a harder road to take, fraught with many obstacles. Setting up a new business is hard enough. Choosing a Bushman compact trailer kitchen with our wood fired oven just makes it easier.

The only fully BSI-certified wood/gas combi oven
approved for domestic, mobile, and commercial use in the UK
micro van conversions, the right way
There are micro van conversions and there are ape conversions… and there's a right way and a wrong way. When starting your business utilising a micro-van,  Seeking advice on how to get the most functionality is of paramount importance. benefit from the right advice the result is an ape that just caries an oven and needs a support vehicle to operate not a good thought process.
I believe that we have built the perfect compact kitchen on the back of an ape good enough for street trading fantastic for small festivals and ideal for private parties it does still have its limitations not many as this is a complete solution and it certainly packs a punch.
If you are interested in coming to check it out with a view to starting your own catering business then our free discovery consultation is the place.
We will go through all of the business models and show you how fantastic this conversion really is it's fair to say you won't quite believe your eyes at all of the thought that has gone into making this such a perfect unit.
We have taken this unit one step further so you can also get it on a tow behind compact trailer. No more speed limitations no more restrictions on driving on the motorway just hook up and go the ultimate in compact kitchen design.
Get your free guide to the 7 steps required to set up a successful mobile pizza business.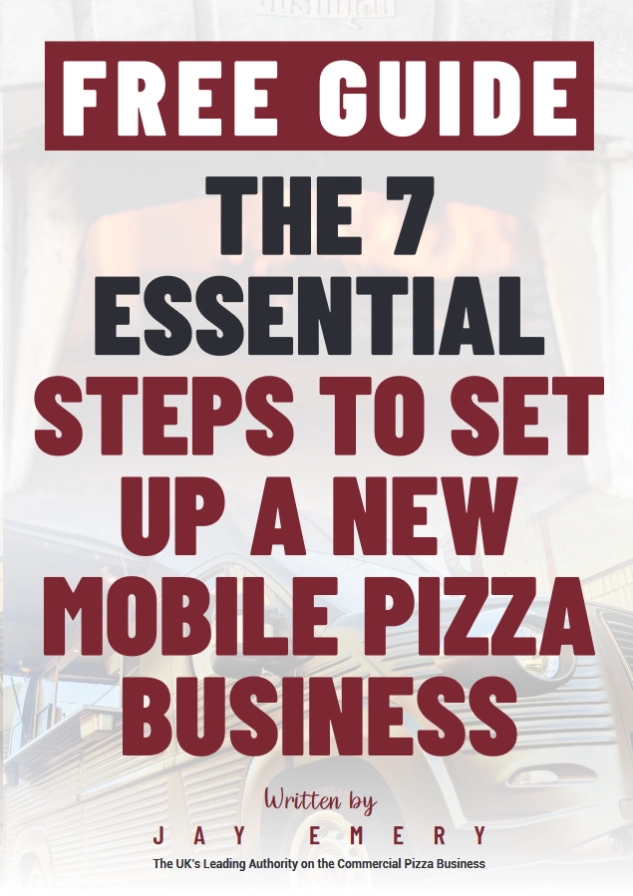 Lot's of Flexibility and options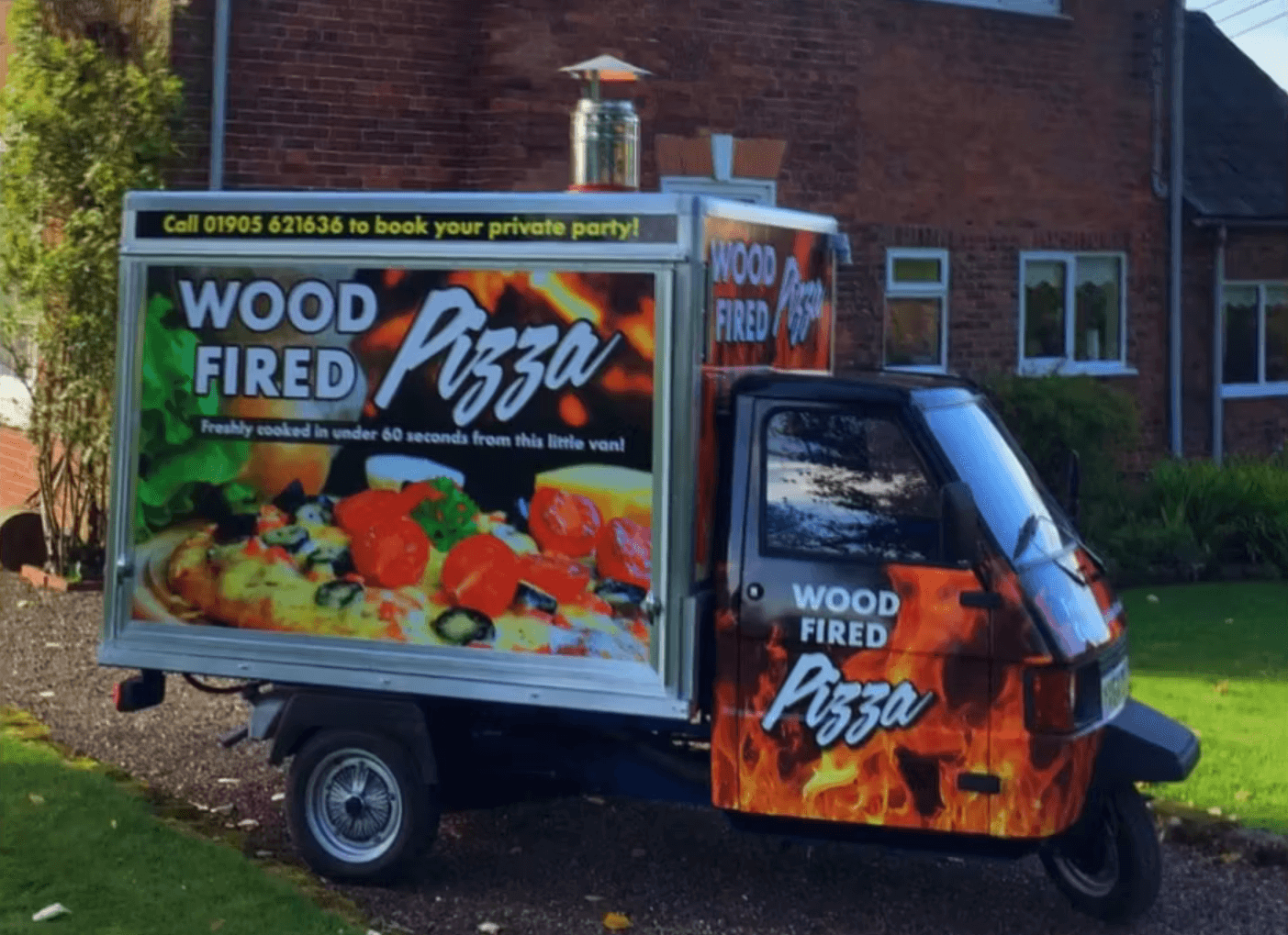 I love the stand-out compact trailer model. Of all the mobile options it's my personal favorite. There are no speed limitations or restrictions for driving on the motorway. And if you think we've compromised on functionality, think again. We've managed to fit the most amazing compact kitchen into a trailer.
The different oven options offer lots of flexibility but a stand-out trailer is still not for everyone. For one thing, you'll need extra gazebos and it may not draw the crowds in the same way a van conversion can. Each of the mobile oven unit options attracts a different ideal customer base so you really need to make sure that your choice matches your business plan.
You're also going to need at least a good basic starting capital to get your business up and running. Not all of that goes on the oven and trailer – you'll also need gazebos, generators and tools of the trade and that's where so many people go badly wrong. Trying to do this on the cheap just doesn't work.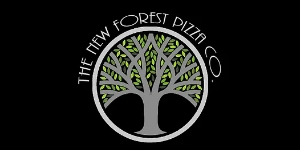 Our journey with Jay began in early 2018. We came across Bushman ovens after weeks of researching pizza ovens and contacted Jay, shortly after we arranged a consultation, we debated whether or not it was worth driving the 3 hours to Worcester… it most certainly was! We arrived with our notes and full of ideas…
Testimonial on Bushman wood fired ovens from a delighted customer
Bushman wood fired oven on a Piaggio Ape
Mobile wood fired oven on Piaggio Porter
The Bushman Lafavorita Massimo 1.5m rotational pizza oven