BUSHMAN No-Frills trailers
See below some of the no-frills trailers we have built and supplied
- OR -

The no frills trailer is our entry-level catering solution. It's an oven on a trailer. But what an oven, and what a trailer! All our ovens are able to cook delicious thin-based pizza in 45 seconds. A two-man team can churn out 70 pizzas an hour using the medium oven. That's a lot of customers served quickly with very little overhead.
Long experience has taught us that farmers' trailers are the best. They may not look pretty but they don't rust and given the vagaries of British weather, this is crucial. And who wants to take half an hour to polish the mud off a pretty, shiny trailer every time they set up?
So assuming that you have a minimum of £15k available to set up your business, take a look at the different oven and stand-out trailer options we offer. And sign up for our discovery seminar so we can make sure that this is the right option for you.
We have done rotating top ovens we have done rear facing ovens and square-set but after 15 yrs we realised that many of our clients want to upgrade their businesses and if the oven is only good for a trailer then they will need to buy a new one. In order to protect you and future-proof your business we now mount a classic commercial teardrop mounted oven onto the trailer this Men's that at any point in the future you can use the oven either in a bricks-and-mortar business or in a van conversion. After all of the ovens can produce 100s of thousands of pizzas with many years of life why restrict their future use to only a trailer
Another great reason to buy Bushman.
Looking after you and your future.
This is our standard oven available in insulated and uninsulated versions.
The oven is fixed to the no frills trailer so you'll have to park it the right way round each time you set up.
Each oven built into a fully galvanised famer's trailer which isnot going to rust or fall to pieces. It's industrial looking but it can go anywhere and it won't look out of place. Fields, farmers markets, street events, you name it.
It's built low enough to be locked away overnight in a standard garage but high enough so that you don't break your back cooking pizza.
Just because it's our entry level set up don't assume it's inferior in any way. It's got everything you need to make a hugely successful business.

The only fully BSI-certified wood/gas combi oven
approved for domestic, mobile, and commercial use in the UK
Get your free guide to the 7 steps required to set up a successful mobile pizza business.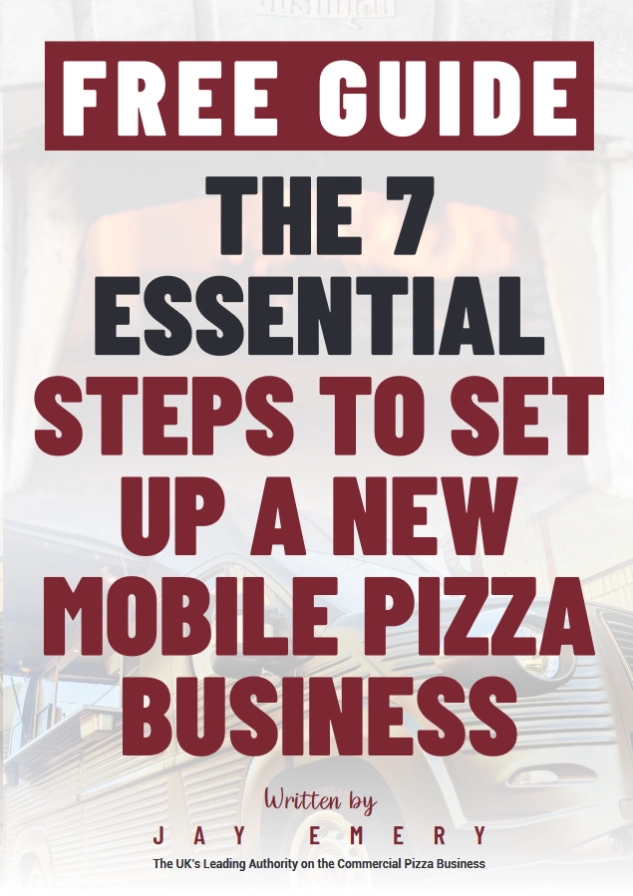 1. Our standard insulated oven takes over 12 hours to cool down so there is literally nothing you can't cook in it.
2. What's more, because it's insulated the oven temperature is more uniform so you get a much more even cooking experience.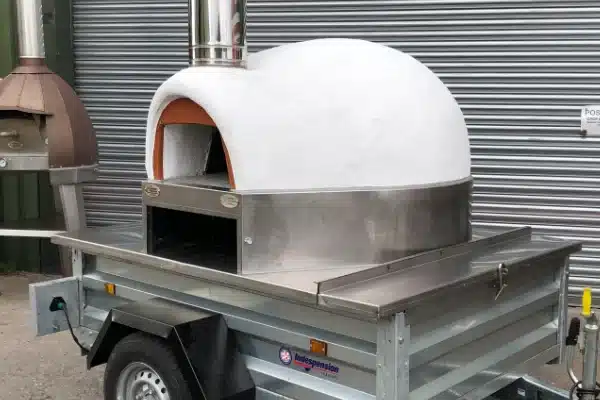 1. Upgrade to our onion shaped oven. There's no difference in the cooking ability but the shape is beautiful and makes an impressive statement at any event.
2. It does make for a higher oven so getting into a standard garage can be tricky. If access is a must then take a look at the no frills low onion profile oven.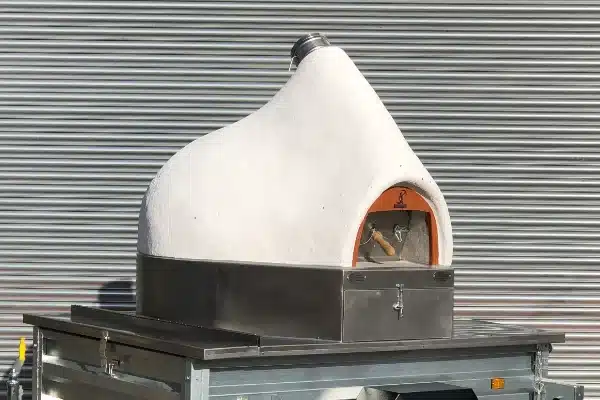 1. The low onion profile oven was designed for people who want to be able to get the oven into the garage but still benefit from the wow factor of the onion shape.
2. Upgrade to the rotating oven with low onion profile and because the chimney exits vertically from the centre of the oven, you'll only ever need to cut one hole in the middle of your gazebo as the oven rotate arounds that fixed point.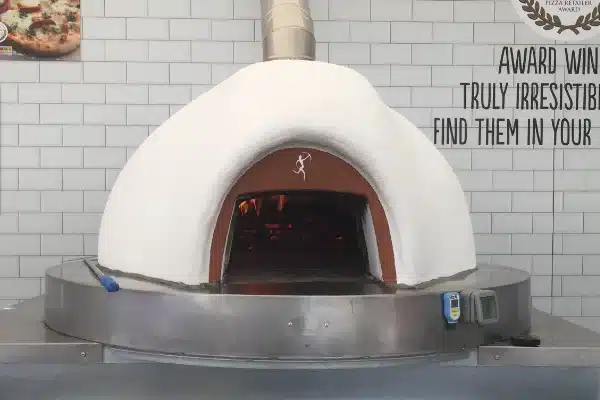 My experience with Jay and Dingley Dell was really amazing. From my first meeting with him, I realise that I have next to me not a salesman who wants to sell his product but a person who gave me all the information and advice to run a business and the steps to grow and to…
Testimonial on Bushman wood fired ovens from a delighted customer
Bushman wood fired oven on a Piaggio Ape
Mobile wood fired oven on Piaggio Porter
The Bushman Lafavorita Massimo 1.5m rotational pizza oven