HORSE BOX Conversion BY BUSHMAN
See below some of the horse box conversions we have built and supplied
- OR -

A horse box may be the perfect solution...but
I know a horse box conversion just seems like the perfect solution for a mobile business and yes you may just be right but there are also a large number of negatives before you jump into your horsebox conversion buy trailers and get a mate to tell you how to set it all up make sure you come and visit for one of my free discovery seminars.
I know what you are thinking yes but how much is the oven? I don't care about the rest I've decided that's how I'm going forward.
Well unless we have sat down and discussed what you want to achieve how can I quote for the oven what accessories do you want what style of oven have you got the layout right etc? You see I could just say an oven is 10k but it may not be.
Before I go and sell you an oven for your horse box I want to make sure that it is the best solution for you and that you have all the answers to the questions that you need to make the calculated decision to move forward.
You see in truth the horse box conversion is not the perfect solution for every one its just an option and there are other options that may suit you better once they have been shown to you but before you jump in and buy a horse box lets have that discussion and get you on the right road.
Book up to come and visit on one of my 2 hr discovery 1 to 1 seminars it could save you thousands of pounds and you will then have all the correct advice to make an informed decision about your future.

The only fully BSI-certified wood/gas combi oven
approved for domestic, mobile, and commercial use in the UK
Get your free guide to the 7 steps required to set up a successful mobile pizza business.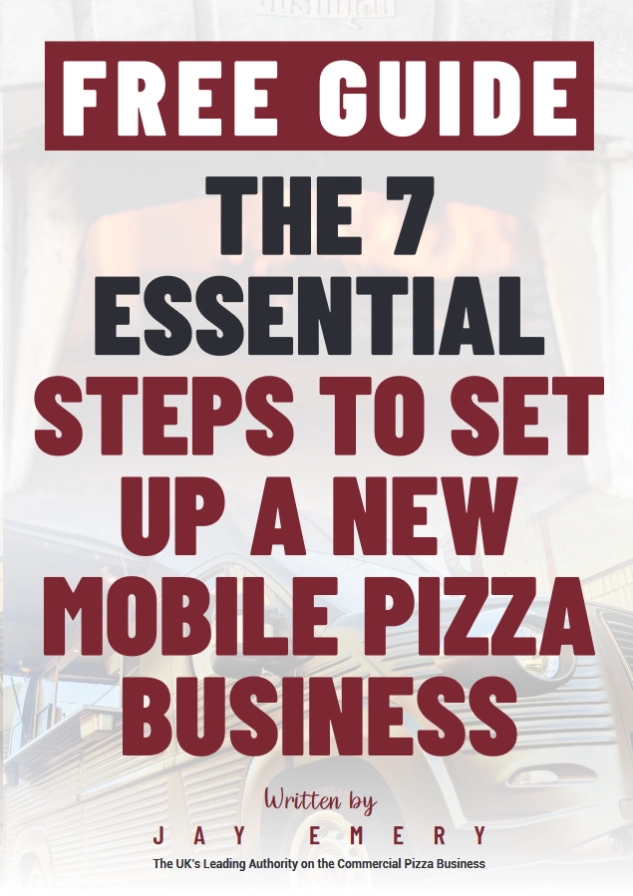 Our Discovery Consultation
I don't sell my ovens without meeting you first. We do this at one of our free two-hour discovery sessions here in Kidderminster.
If you tell me that's too far to travel to, then we'll say goodbye now. I've had people drive over from Munich and back for that two-hour meeting. I regularly have people fly over from Ireland to come and see me and I've had a couple come from Australia.
It doesn't matter how busy you are or how far away you live, the two-hour discovery session is a must. You will learn more about selling pizza than you could experience in six months on your own. And by the end of the session, you will know without doubt if this is the right path for you. Only then can we quote based on your exact requirements?
But I expect you'd like to know the sort of figures we are talking about before you sign up. Well to be honest it's going to cost more than you expect but less than you should pay.
Think of it in terms of business start-up costs. If you don't have the money to start the business properly then you are setting yourself up to fail. And I promise you faithfully that getting a cheap oven is only going to make it worse for you.
So let's talk numbers. There are basically five mobile business opportunities out there. Each one has an entry level price but those costs can rise depending on the extras you want to put in.
By the way, each of those five models has basically the same earning potential. I'll point out the reasons for this when we meet.
So if you are ready to start your mobile wood fired catering adventure and you want to get it right then book onto your discovery consultation now.
Its absolutely free and wont cost you a penny as long as you turn up when you say you will so book it now don't wait spaces fill up fast and its a one to one meeting!
Book a discovery consultation with Jay Emery, the wood-fired oven guru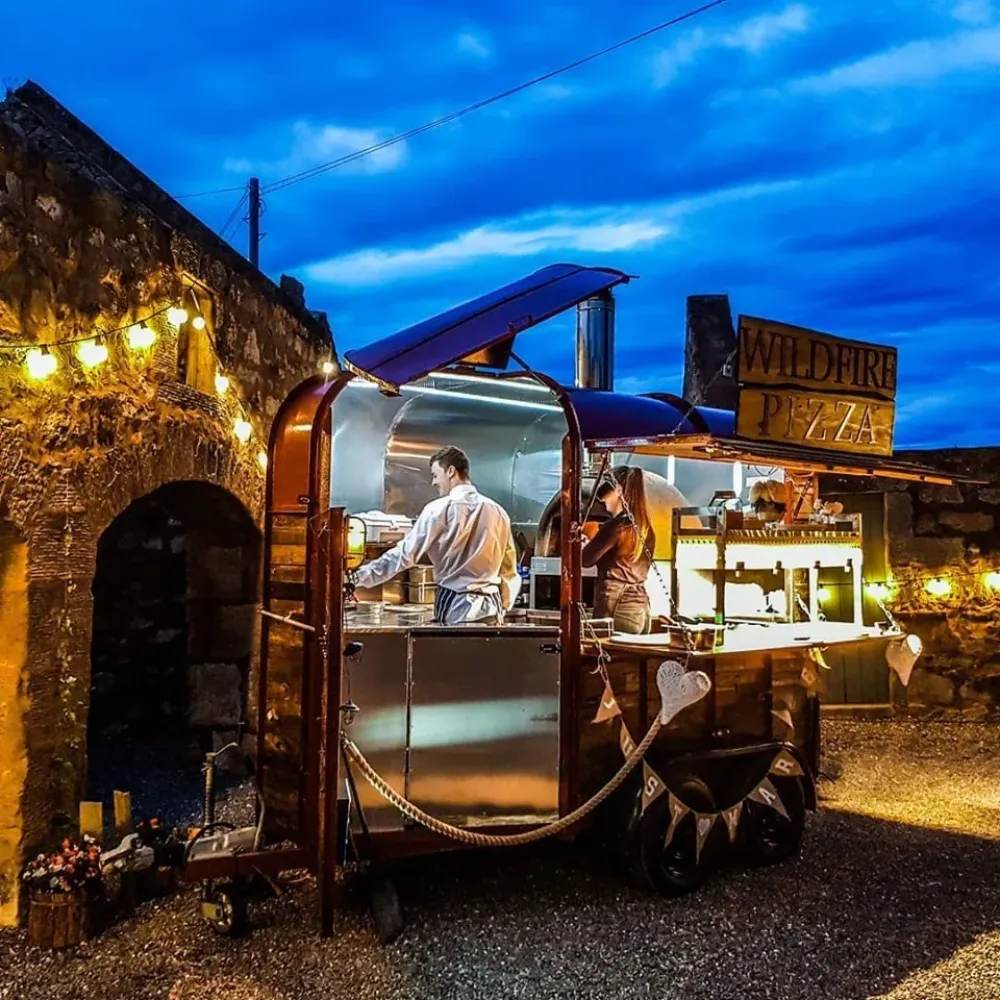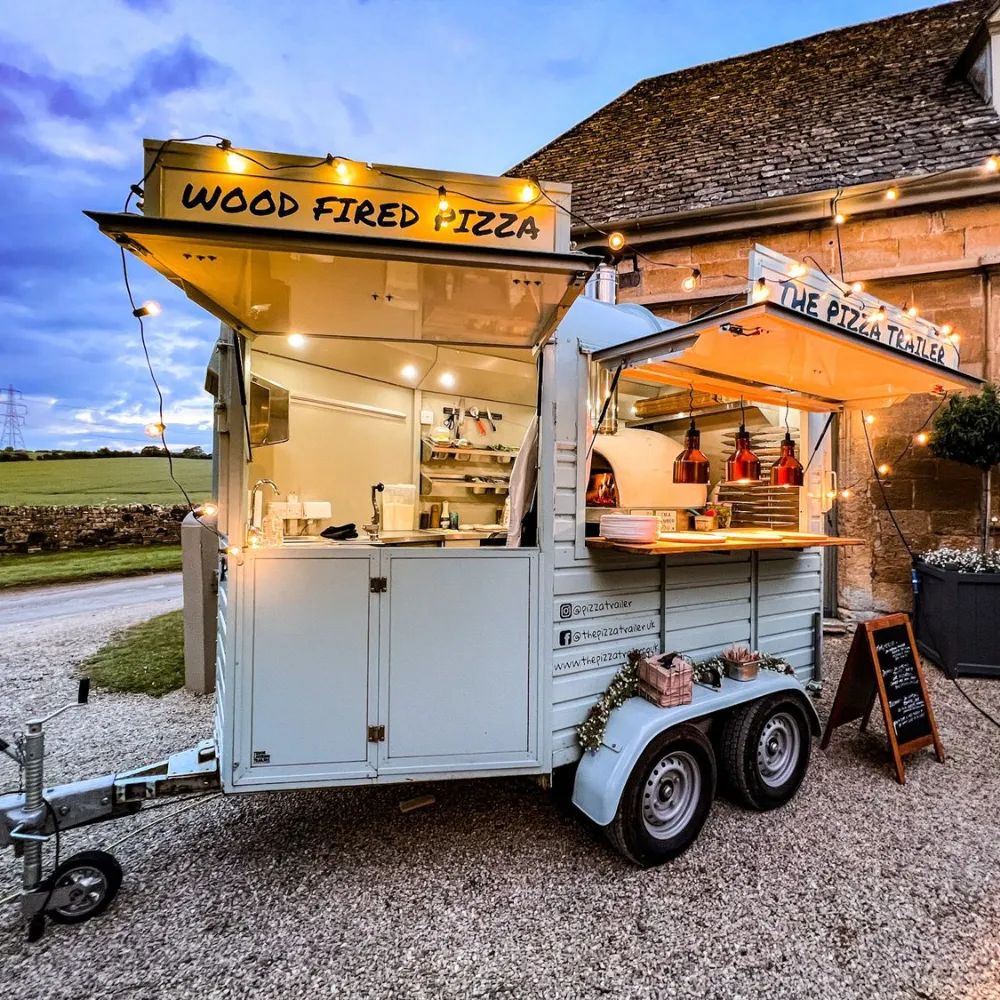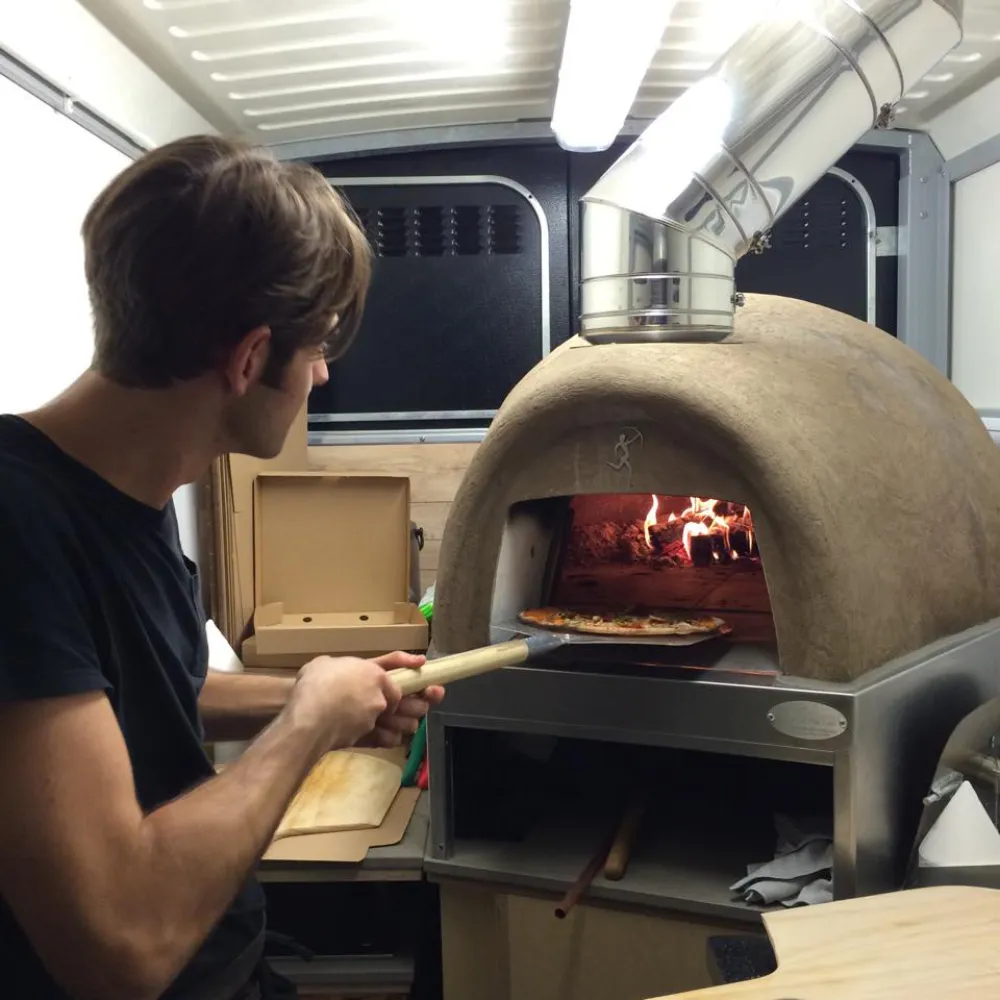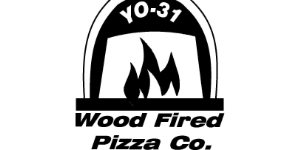 The story of our pizza business started about 15 years ago when my wife Liz, and I decided that there must be more to life than the daily grind of 9 to 5 (being a teacher, it was never that straightforward anyway). We started catering at friends' weddings and other events, set up a supper…
Testimonial on Bushman wood fired ovens from a delighted customer
Bushman wood fired oven on a Piaggio Ape
Mobile wood fired oven on Piaggio Porter
The Bushman Lafavorita Massimo 1.5m rotational pizza oven