I wholeheartedly write this testimonial in favour of Jay Emery and Bushman Ovens. To say that I was a bit naive when I dreamt up my plans to run a pizzeria is an understatement. The red tape, logistics, tradesmen and pencil-pushing do-gooders all tried their best to get in the way! I can honestly say that I truly believe that had I bought an oven from any other company than Dingley-Dell that I don't think I would have got my business up and running.
Jay went above and beyond what anybody would expect to help me with every aspect of my project. I look at it now and wonder how the hell we got it in the first place. We came up against so many issues on the installation and it ran over by a good few days, but Jay is so proud of his work and of the Equipment that he produces that there is no chance that he was ever gonna leave the site unless he was 100% happy that everything was up and running. I mean the insulation was one thing. Jay even got his team to send down additional twin-walled flue pipe as he was unhappy with the existing flue that had just been installed. And he spent a good deal of time on top of the roof re-installing a flue fan that had been wrongly installed!. The man moved mountains for me of which I am eternally grateful. The guy literally wrote the rulebook on these things! Once Jay had left and the oven was in l still had such a mountain to climb as the place was a building site and we were literally building the restaurant around the oven. I imagine every time Jay saw my name on his phone he cringed a bit at the thought of whatever problem I was gonna throw at him. But he was unwavering and impeccably professional in all of his responses and although I had paid him for the oven and the installation, technically he owed me nothing, he was ALWAYS there at the end of the phone to help and problem solve and to advise me in my best interests. Even now I consider the man to be a true friend of mine and he has helped me where others couldn't. I CANNOT recommend Bushman ovens enough. The thing is a powerhouse and above being easy to use and very pretty to look at it is downright RELIABLE.
And when you are running a business that is what you need. It is the key to my success. Jay, you are a god amongst men and I thank you so much for your dedication and hard working-ethos.
Jammin - Turntable Pizza and Beer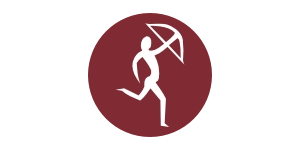 Excellent discovery consultation with Jay. His knowledge and expertise is outstanding. We travelled far to meet with him and it was definitely worthwhile, he gave us so much more than we anticipated. Really looking forward to continuing. Thanks, Jay!