After eight years of using Jay's Medium 80cm Bushman oven in my Citroen H van, I thought it might be time to share a review on how this oven has served me..didn't want to be too hasty..
Since day one it's been an eye-catcher with people always complimenting how good it looks and constantly asking where I got it…
I can't sing the praises of this oven enough. For over eight years it has generated the only source of income for my family and helped provide an ideal lifestyle balance of work while raising a young family. ( my children are 8 and 6 years old). On average I work nine months of the year, for three months it's only three days a week and for the other six..well, quite a lot. But even in those times I get more time with my family in one week than most working parents do in a month and none of this would be possible without my Bushman oven!
Over the years I've seen many other pizza companies come and go and with that have seen a lot of other ovens come and go. Often people are surprised at the cost of the oven but I know it has paid for itself over and over again in the time I've operated. Far too often I've seen people with homemade ovens, or even twice, cheaply bought ones, on the back of trailers at events with 'fire thermal blankets' over them to cover heat loss due to cracks that have formed during transport! Not only making their operation look shabby and unprofessional but costing them loads of pounds in loss of income because their oven can't get hot enough and is in constant repairs! In eight years I've replaced the floor tiles in my Bushman once and have not spent even a single penny on any upkeep or repairs.
Buy your parts from Jay..I know of a company that bought a second-hand unit that had one of Jay's Bushman ovens in it and it needed new floor tiles. They didn't want to pay what Jay's tiles cost and opted for a cheaper version off eBay for about £80, I know for a fact that they have had to replace these tiles every 12 months…
If you are entering the "Pizza World" with no experience and are drawn to it by what looks like easy money and a cushy lifestyle….just stop! Stop and listen to Jay. Not only does he make what I believe is the best mobile woodfired oven on the market he will give you a hard-hitting, honest and realistic guide on how to start up your business….listen to him! What Jay offers along with the purchase of the oven in the form of business advice, support and continuing mentoring is invaluable. It will save you and make you thousands…if you follow Jay's advice and lose all your preconceived ideas of what running a pizza business is like and how you think it should be done, you might as well look at it as if he has given you a free oven because his advice and wealth of experience that he shares with his clients is worth so much more the cost of one of his ovens. He will start you up in a sustainable business and keep you there…if you listen to him.. (I'm not saying this because it's what Jay has done for me, but as someone who has been in hospitality for 30 years and worked for five of those years as a consultant chef going into failing restaurants and turning them around. I already knew a lot of what he was advising as they are methods I have advised to rescue failing businesses..so start off on the right foot.. listen to Jay's business advice, it's invaluable.)
I think Jay states that his ovens can turn out up to 60-70 pizzas an hour. That's a conservative estimate based on a novice start-up operation I believe. After a year of honing our system and skills developed over time operating the oven, we can knock out 100 pizzas an hour consistently…our record is 120!
If you have read this far you've probably got the gist of it…
* If you want an oven that will pay for itself in a season or two at most, buy a Dingley Dell oven.
*If you want an oven that will require almost no maintenance, buy a Dingley Dell.
*Want an oven that will take bouncing around in a mobile set-up for years, buy a Dingley Dell.
*Want a small oven that is capable of producing large numbers of pizzas, buy a Dingley Dell.
*Looking to start up a business in the Pizza World but are scared of the risks, Talk to Jay, and LISTEN to him!…and buy a Dingley Dell oven.
*Want to make money from day one selling pizzas and continue doing it for years to come, talk to Jay, and LISTEN to him…and buy a Dingley Dell oven…
As I said at the start, I can't sing the praises of one of these ovens enough, although it seems I've had a pretty good go! I have no hesitation, obviously, in recommending a Bushman's oven and am more than happy for anyone to get in contact with me directly to talk over any concerns you may have in deciding whether to go with one of Jay's products or not…
If you want to get in touch, just follow the links on our website: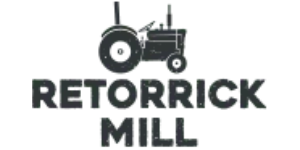 Having had a successful wood-fired food company for years we decided to upgrade to a Bushman's oven having heard many things about it. It has not only increased the quality tenfold it has also increased the speed of production. We can now turn out 70 – 80 pizzas an hour in a medium-sized oven and…