The story of our pizza business started about 15 years ago when my wife Liz, and I decided that there must be more to life than the daily grind of 9 to 5 (being a teacher, it was never that straightforward anyway).
We started catering at friends' weddings and other events, set up a supper club at home and generally experimented with our culinary skills.
After serving 22 years as a Design Technology teacher, I decided that the dream job and lifestyle weren't going to come to me, I was going to have to make it myself.
In 2016, after surviving a life-threatening illness, and with 50 fast approaching, teaching wasn't getting any easier, I decided to get a 'big ass' loan and purchase a 20-year-old 3-berth horsebox from a man named Frank Smith, in East Sussex.
I had an epiphany, which was driven by a number of factors in my life which had collided simultaneously. I had the good sense (or stupidity) to follow this calling, which meant walking away from a very well-established (and paid) career in teaching.
Part of this drive was ignited by reading Jay Emery's book 'From a Spark to a Flame' and tracking the man down for a consultation to discuss whether this was right for us.
Jay isn't a salesman, he made it clear that if we did not believe in what we were entering into, then we should walk away. The best piece of advice I've ever received. The consultation and after-sales support Jay provides is unlike any other. 99.99% of companies do not care what happens after they've made the sale. Bushman is different.
Initially, Jay kept in touch with regular calls and emails. He encouraged me to ask him about any aspect of setting up the business and refitting the trailer. The next 10 month was spent stripping out the trailer and refitting it with a professional kitchen and a Bushman Wood Fired Oven. This job was hard, expensive, and I needed to learn a whole raft of skills to complete it. But that was the only way it was going to get done. Jay's role as mentor pushed me on and enabled me to make all the right decisions during the rebuild of the trailer, and setting up the business.
His advice is always frank and honest, with uncomfortable truths sometimes, but always based on his real-life experiences, and with hindsight usually spot on. When it wasn't advice, it was instructional and usually very specific and precise.
He even told me which semolina to buy and where from!
Many of Jay's other clients' testimonials state that in order to become successful, do exactly as he suggests. I can confirm that all this is true. Jay does not do bullshit.
Once the transformation of the trailer was complete, I had four months to go till I quit the job, but no great plan. I didn't even know where I was going to keep 'Audrey'.
I began booking events online, in order to get valuable experience and begin building up my reputation.
I needed to make the business viable and I needed to make a living.
So, I upped my quest for event bookings, announced my departure from teaching, and secured a long-term pitch at a premium space in the centre of York. Premium is the operative word! I had to make this payment. My business plan has evolved over the last few months of trading, and I have learnt that I have to be creative to make it work. I have developed my products beyond pizzas and have a good online presence. I also have entered the realm of deliveries, with Just Eat and Deliveroo boosting sales.
There are many things I've learnt during this process. Follow your instinct; don't expect to get rich quick – or rich at all, make sure your documents are up to date, don't cut corners, the customer is your friend, always have a plan b,c,d,e (ad infinitum), get to know and respect your competitors, don't be afraid to ask for help, make things happen for yourself – no one else will….
I know I have a newfound confidence in my ability to make amazing pizzas and to make my business succeed even when my lovely neighbour outsells me by 3 to 1 with their burgers and hot dogs!
The next stage is to get the diary packed with loads of interesting events and meet lots of lovely people and sell them my lovely wood-fired pizzas. I then plan to build a second pizza trailer, so that one can be static while the other does all the events and other pitches, enable myself a couple of days off once in a while, have a holiday, go to Napoli to train, and open a small restaurant.
There is just one small matter in hand, which is testing the industry and will need careful navigating – the virus!
We are in unprecedented times
Nick West, YO31 Wood Fired Pizza Co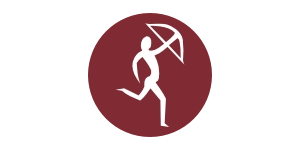 Excellent discovery consultation with Jay. His knowledge and expertise is outstanding. We travelled far to meet with him and it was definitely worthwhile, he gave us so much more than we anticipated. Really looking forward to continuing. Thanks, Jay!