There's one question we've heard time and again over the last 20 years:
"Will you ever produce an oven that works for someone like me?"
That question hides a lot of issues. Like fitting a tight garden space and a budget that won't stretch to a handmade oven. Not an easy feat. But undeterred, we took on the challenge and persevered through 18 months of relentless R&D. And now, we're thrilled to say, the end result is here: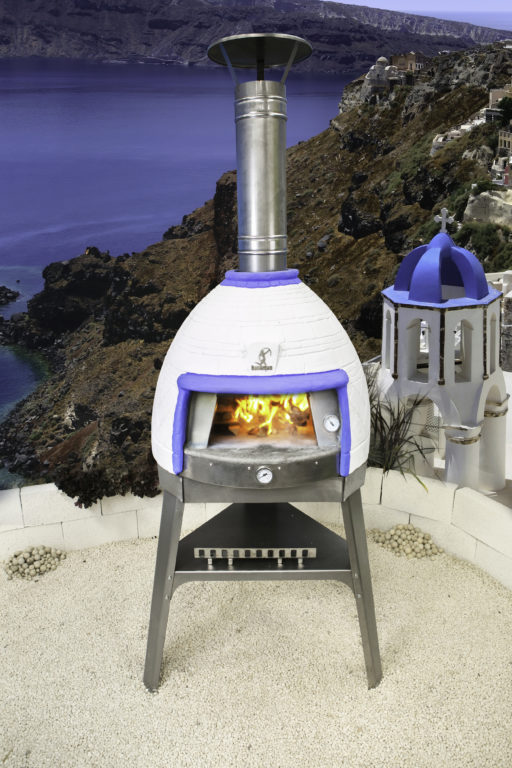 The Santorini is the first ever high performance refractory clay oven that's designed for easy self-assembly in any outdoor space – rural or urban. And it launches this month, in these two styles we call Calliste and Thera.
If you've been waiting for a compact oven that's smoke-friendly and affordable…that performs to the same high standards as any handmade oven, even commercial grade…you should check out the Santorini now.
Click here for full details, including a very special offer if you secure one of the first ovens out of the factory door.